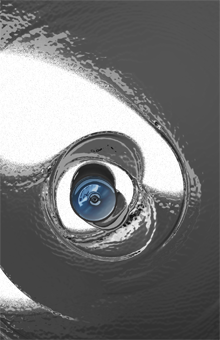 MyUSF Portal
Dates: September 2010 - May 2011
Technologies: Java/JSP, Oracle SQL, HTML/CSS, Javascript, jQuery, Photoshop, Flash (slideshows), Photography
Link:
MyUSF Portal
"MyUSF is the university's official web portal and one-stop site for accessing and administering your University of St. Francis resources. With a single sign-on, you are able to access your schedule, financial aid, tuition bill, USF email account, online courses, library databases and more." - MyUSF Portal Login Page
The MyUSF Portal has become the main site for students, faculty, staff, administrators, alumni, and the many other individuals tied to University of St. Francis. The MyUSF portal is a fully immersive environment for all providing information and services to every part of the USF family. With the start of the Fall semester of 2010, the incoming freshman class became the first class to go completely paper-less for the university as the portal and the programs that it interfaced with become the digital file cabinet for all of the Class of 2014's information. The portal has quickly grown to be a mission critical component of the university when all university activities (for staff, faculty, students, etc) are run through the portal.
For the school year of 2010-2011, I was a student worker for the MyUSF Portal due to the summer of 2010 Senior Project of ONEPortfolio (here) catching university-wide interest to be implemented into the portal to offer students and alumni another feature among the services they already had. My main responsibilities were to work throughout the school year ten hours a week on the portal by working on the interface and updating pages. The responsibilities stretched from programming new code, to modifying old code, updating content, photography, website animations, and developing new user interfaces for the portal and certain aspects of the portal.