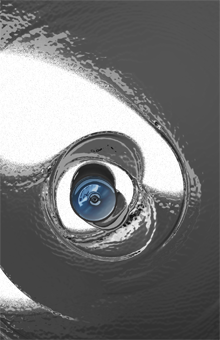 ONEPortfolio
Status: Complete
Date: Summer 2010
Technologies: PHP, MySQL, HTML/CSS, Javascript, jQuery
Link:
ONEPortfolio
Teammates:
Brandon Rusnak (Link to Brandon's Portfolio site)
Online Electronic Portfolio (ONEPortfolio) was a website created by Brandon Rusnak and Matt Nosbisch as their Senior Project at the University of St. Francis. ONEPortfolio was a response to the desire of the university wanting to look into personal portfolio's for the students. The project was originally designed for computer science students and computer science alumni and their needs for a personal portfolio. This included such sections as code samples uploads for programmers, website links and graphics for web design students. This project became a proof of concept to show faculty, staff, and administration so that the university could start redesigning the MyUSF portal to support student portfolios. The Senior Project was a success and lead to student worker positions for both Brandon and Matt.
ONEPortfolio Project was a completed project with the full capabilities of supporting user portfolios, admin control panel (WCM), and user roles with privacy and security features. ONEPortfolio also included a complete wizard for both setting up a portfolio initially and editing a portfolio.
Brandon Rusnak had the responsibilities of setting up the database and the backend programming. Matt Nosbisch was responsible for the frontend user interface, documentation, and making sure the site had the finishing touches such as links page, about page, privacy policy page, and terms of service page. Planning of the project was shared equally between both teammates and the project took a great amount of collaboration through the phone, email, and video messaging due to the separation of physical location between the two of them.